We are so excited for you to see our newly designed website and our brand new blog!
Holthaus Lackner Signs started by painting advertisements into paintings and on the sides of buildings,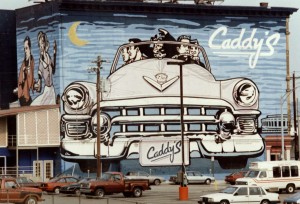 but we continue to grow with the changing technologies.  We finally decided our online presence need a change also, and this is where our new website and blog come in!
With the addition of the blog to our new website, we wanted our customers and others to understand our industry and the fascinating world of signs.We hope that this blog will connect us to those who are interested in the way signs are designed, fabricated, installed, and the changes this industry sees as technology continues to advance.
If you have any questions or comments about our blog, or topics of interest, please feel free to email us by clicking the link.