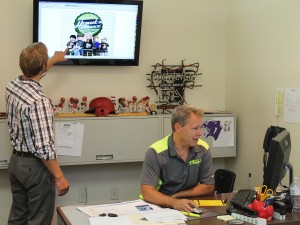 Let's take a concept and make it a reality.
Using vector graphics software, HLS can create a brand, render a brand in a new environment, or engineer from initial design to actual construction.
HLS value-engineers all jobs to ensure that labor and materials are kept within spec while maintaining a finish quality of the highest caliber.