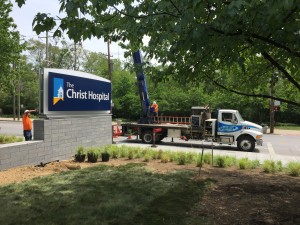 Scheduling – the challenge of any company that primarily works in an exterior environment.
Weather, physical obstructions, and high-traffic business hours all play a role in how and when we can install.
At HLS, we pride ourselves on staying in constant contact with our customers as deadlines approach in order to continue the flow of information to ease the process.
Certified welders and professional installers with decades of experience give us the ability to install any sign of all shapes and sizes.